How to use FOILS in Wedding Invitations
When you use foils in your wedding invitations you're allowing glitz, glamour and high fashion into your wedding plans. Your card gets an alluring metallic finish with a shimmering feel to it. When you get professional wedding service providers to create your wedding invitation and stationary, they can offer a generous range of foil and card colors in keeping with your color scheme.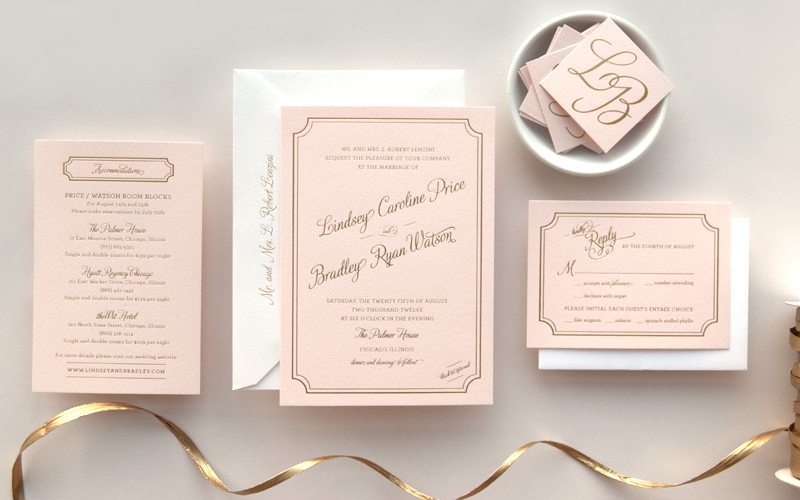 If you're looking for something luxurious, these foil wedding invitations bring an elegant style of high quality to wedding invitations, from glamorous silver and gold to shiny pinks, greens, blues, oranges, mauve, brown, copper and other colors. You can even select foil pressed wedding invitations online and look at some extraordinary templates. Pricing for designs, the fonts and colors you choose as well as paper weight all play a part in the pricing of your wedding invitations.
Lots of Optical Effects with Foil
There are different wedding invitation printing techniques available and foil stamping is where the text is etched into a copper plate, and the foil is heated and applied to the indented paper with pressure. Foil stamping is a specialty printing process, and today foil comes in rolls in a wide assortment of colors as well as optical effects. For weddings metallic foil is popular in gold and silver, but there are endless options, and foil rolls are also available in solid colors in glossy and matte finishes.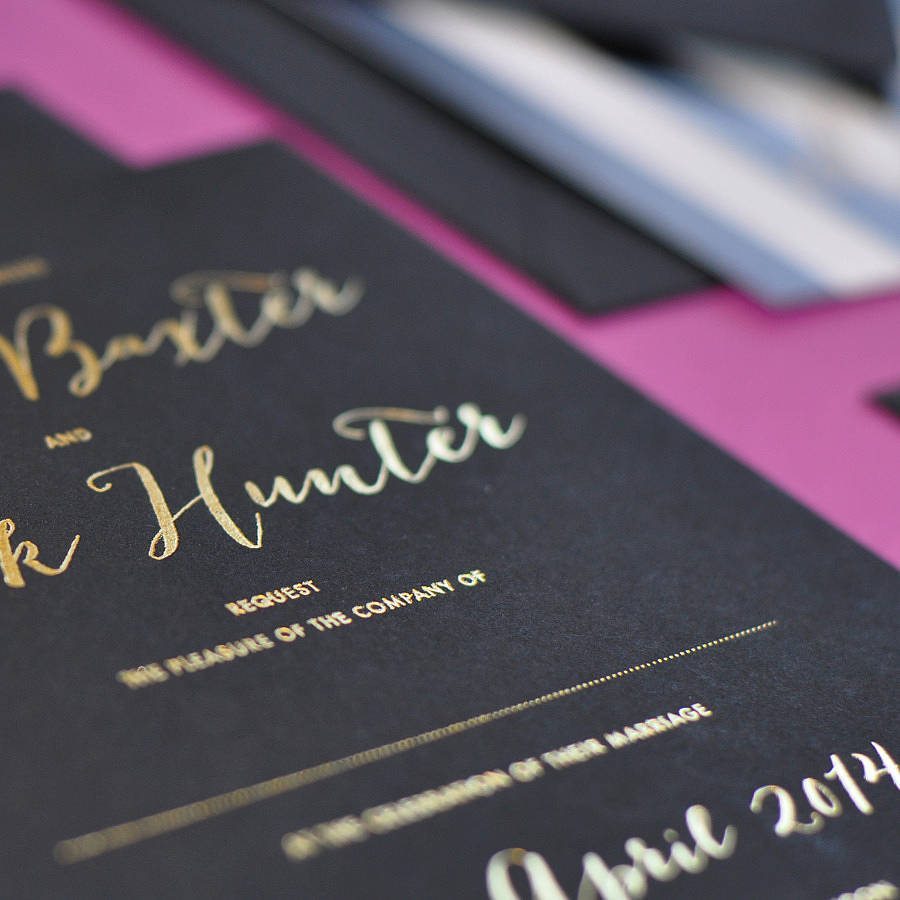 Stationery shops offer premium quality foil-pressed paper goods and you can even order a sample from them before placing your order, and matching envelopes are included with wedding invitations. Foil is an opaque medium and ink isn't used. This means that the foil color doesn't change based on the color of the paper on which you are printing. This is what makes lighter color foil so effective for darker papers. Foil can be used for a variety of finishes such as matte, glossy, pearlescent, metallic and holographic.
A Revival in Wedding Invitation Ideas
Crafty talents are appreciated more than ever today. Nobody appreciates mass produced items, and wedding invitations with foil are just a delightful way to show that effort and creativity can produce some brilliant designs.