How to Choose Your Wedding Venue | Wedding Planning 101
So, you're engaged… now what? It's time to start your wedding planning. Well typically the first thing we do after getting engaged is look for our wedding dress. Next we choose a date and finally search for our wedding venue. If you're anything like Liv and Emma from the movie "Bride Wars", then you may been dreaming of a specific venue since you were a little princess. However, that is not the case for most of us. And going into wedding planning mode can be a whole other beast.
With that said, my initial advice would be to of course, hire a profession to handle your wedding planning. Here at Porche Weddings & Special Event we take care of every detail, including venue selection amongst other details, so you don't have to. Many times, if you give us your vision, colors, ideas, we can take that and provide you with a few choices we know will fit your taste. But if you are planning your own wedding, then you will need a bit more help.
The Wedding Planning Questionnaire | Venue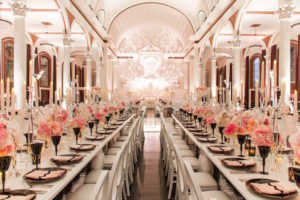 This is why we created a venue questionnaire that you can download and print out. This questionnaire will allow you to gather all of the important information, not otherwise provided to you during your wedding planning journey. Sometimes it's about who you know.. right? And if you follow us, we tend to provide you an awesome selection of tools to use when planning your wedding. I mean come on, it's already a new job for you and can become a headache if you aren't steered in the right direction.
So, we like to make sure that you are equipped with all the information you need to get started. Particularly since, wedding planners like me will be assisting you later on in your wedding planning as a "Day of Coordinator" or "Event Management". These will become great tools for us to follow up on, especially since we take on your entire wedding planning workload about 6- 8 weeks prior to the wedding date.
Be sure to download and print your copy as soon as you start your wedding planning journey. And if you have any questions or comments, please feel free to drop a message below. We love to hear from our readers! Download your complimentary copy here.
Happy Planning! XO